Skip to Content
Get the Colorectal Treatment You Need
Colon conditions are more common than you might think. If you're one of the thousands of Americans that deal with ulcerative colitis or inflammatory bowel disease. Dr. Moutaa BenMaamer has the treatment you need. We specialize in several different colorectal surgeries, and we'll work with you to come up with a treatment plan. When you work with Dr. BenMaamer and his team, you'll have peace of mind that you have a medical expert with you every step of the way. We strive to offer the gold standard in care for our Southwest Florida patients.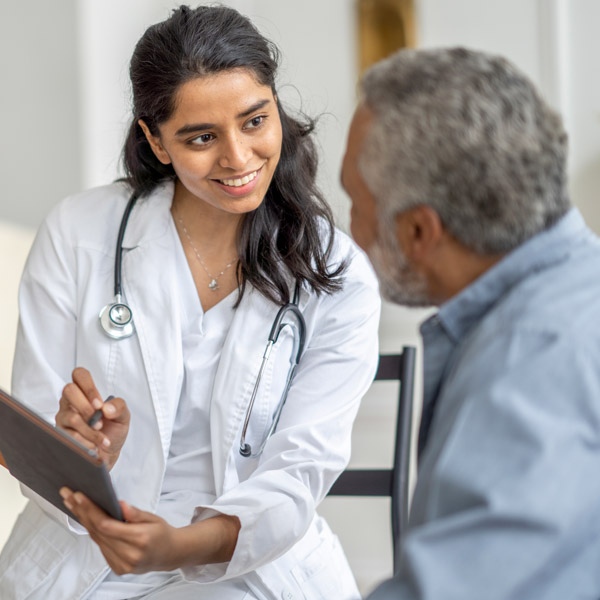 We Address an Array of Conditions
Colon problems can arise for any number of reasons. Perhaps you've been injured in an accident, or maybe you have a family history of colon cancer. No matter why you're seeking treatment, Dr. Moutaa BenMaamer is here to help. Our surgeon and his team can discuss surgery to improve the following conditions:
Colon cancer
Rectal cancer
Anal fissures
Motility disorders
Colorectal polyps
Diverticulitis
Rectal prolapse
Bowel obstructions
Inflammatory bowel disease
Volvulus (twisted colon)
Trained in Several Colorectal Surgeries
Every patient is different and requires a unique approach to treatment. After you consult with us, we'll walk you through your colorectal surgery options. Depending on your circumstances, we may recommend one of these procedures:
Resection
During this procedure, your surgeon will remove the diseased part of the colon and reattach the healthy ends. This surgery is recommended for cancer, bowel obstructions, and diverticulitis.
Rectopexy
Patients with rectal prolapse can be greatly benefitted by a rectopexy to correct the condition.
Colostomy
A colostomy involves removing all or part of the colon or rectum. This procedure is often suggested for cancer patients.
A Surgeon Certified in the U.S. and E.U.
Dr. BenMaamer has the unique advantage of using both American and European approaches to treatment. With medical training completed in Tunisia, France, and the United States, our surgeon has a vast understanding of these treatments and can accurately recommend the best approach to a patient's care. Dr. BenMaamer is honored to be double board-certified by both the United States and European Union.
Schedule an Appointment Today