Skip to Content
Learn More About Your General Surgery Options
Learning you need surgery can be scary. Many people worry about going in for a procedure, and that's understandable. But when you choose Dr. Moutaa BenMaamer for your general surgery procedure, you'll rest assured that you're in good hands. Dr. BenMaamer and his team are experienced with a variety of surgeries that address a long list of medical conditions. Our Southwest Florida surgery center welcomes patients dealing with all kinds of vascular problems.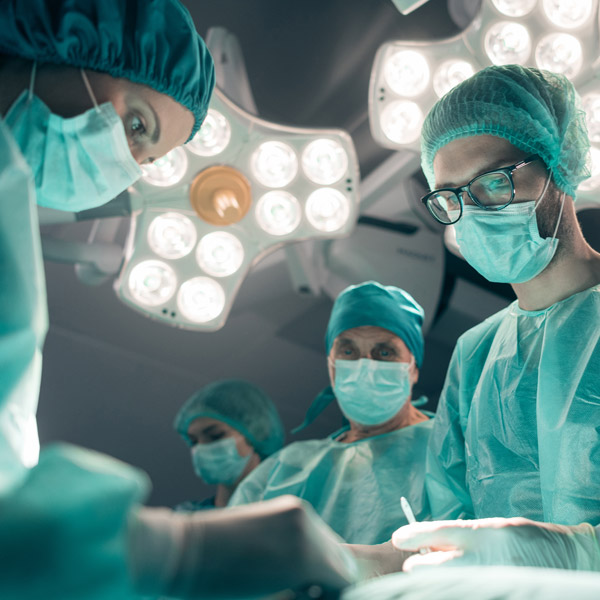 Get the Basics on General Surgery
General surgery specialists are skilled in addressing lots of different conditions. They can diagnose and treat diseases involving the head, neck, veins, abdomen, endocrine system, and several other parts of the body. Our surgeon has over 16 years of experience in the field and has trained in Tunisia, France, and the United States. He takes a comprehensive approach to treatment and is certified to practice by both the U.S. and European Union.
Trusted for a Range of Procedures
Thanks to Dr. BenMaamer's expertise and his highly skilled team, we're able to offer a wide range of surgeries at Dr. Moutaa BenMaamer. No matter your condition or medical history, we're glad to help you find a treatment that relieves your symptoms. Here are some of the surgeries we specialize in:
Appendectomy
Bowel obstruction repair
Gastrectomy
Hernia repair with and without mesh
Nissen fundoplication
Gallbladder removal
Splenectomy
Thyroidectomy and parathyroidectomy
Abdominal wall reconstruction
Colon resection
Ask Us About Minimally-Invasive Surgeries
At Dr. Moutaa BenMaamer, we're proud to provide minimally-invasive surgery to our patients. In almost every case, we prefer to use small incisions and slim surgical instruments to minimize pain, lessen recovery time, and reduce scarring. If you have questions or concerns about any of our minimally-invasive procedures, don't hesitate to talk to our team. We'd be glad to explain the benefits of these surgeries and make you feel safe and secure in the process.
Schedule an Appointment Today